Building a Rail Yard Digital Twin with AnyLogic Simulation – SimWell Builds a Rail Yard Digital Twin for Serious Gaming
The Need For a Rail Yard Digital Twin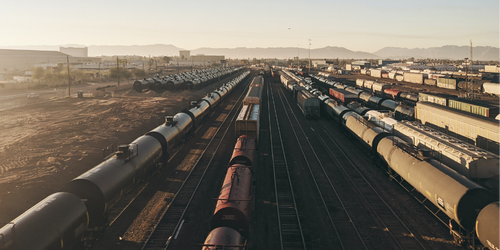 A rail yard is a complex mix of railroad tracks and switches designed for the storing, sorting, loading, and unloading of rail cars.
Operational efficiency in the rail yard directly affects the economic benefits of rail freight transportation companies while indirectly impacting numerous stakeholders in the supply chain line including supplier, client, etc.
A rail yard digital twin helps organizations to improve operational efficiency.
Fill out the form below to read the complete case study