Stuck at home?
Travel may not be possible right now, but learning and growing our supply chain analytics skill sets is still possible thanks to virtual events. April has 4 great events for supply chain professionals to continue their education, growth, and also just to make the month a little more fun!
Free Webinar: Identifying Unknown Risks In Your Supply Chain Through Analytics
April 15, 2020
If you feel worried about the resiliency of your supply chain, that's a pretty good sign that you haven't done a stress test to identify its weak points. In fact, MOST supply chain leaders struggle to fully understand risk in this part of their operation. The traditional approaches fail to capture the complexity of the supply chain. They're too simple and they don't consider change over time. It causes a lot of confusion. Supply chain resiliency doesn't have to feel opaque. You should walk into work every day and know exactly what will happen when a node in your supply chain is offline and have a playbook ready. It should be clear. It should be thorough. It should be empowering. If you want to turn the unknown risks in your supply chain into opportunities to build resiliency, register for this webinar. When you stress test your supply chain and identify its weak points, you'll do more than uncover risk. You'll have a tool to help you write your playbook and build a resilient supply chain.
Click Here To Register For The Free Webinar
Training: anyLogistix Training by SimWell
April 21 - 24, 2020
Supply chain analysis doesn't have to be difficult or expensive. Learn how anyLogistix will help you to design and run your supply chain. anyLogistix combines powerful analytical optimization approaches together with innovative simulation technologies offering a comprehensive set of tools for end-to-end supply chain analytics. When you leverage both simulation and optimization methods with anyLogistix, you're able to gain deeper insights into your company's supply chain which are not possible with traditional solutions.
Click Here To Register for anyLogistix Training
Conference: Crossroads 2020 - The Future of Supply Chain Management by MIT
April 28, 2020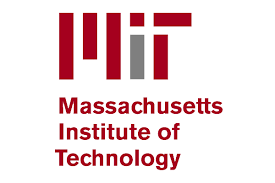 The year 2020 was less than a month old when the coronavirus outbreak erupted in China. The crisis provides a stark reminder of the uncertainties that supply chains face today – and throughout the new decade. Crossroads 2020 one-day conference will explore these uncertainties, as well as measures that companies can take to prepare for them.
Click Here To Register for the Conference
TSC Virtual Summit by The Sustainability Consortium
April 28 - 30, 2020
The Sustainability Consortium Summit is the only place to hear about the latest breakthroughs in sustainability science and to gather our valued members and guests, from retailers to suppliers to NGOs, in one place to drive collective action around sustainability. The Summit is a space for supply chain innovation, team building, and sustainability break throughs. The Sustainability Consortium is honored to gather the brightest minds and most passionate people in sustainability for this two-day conference.
About Us
SimWell is the distribution partner for anyLogistix in North America and a leader in simulation and optimization solutions. If you need help with supply chain risk analysis, or you need to find the right tools to do it yourself we can help.
It starts with a conversation. Send us a live chat, or click Start the Conversation in the top right. We want to learn about your supply chain challenges and see how we can help.