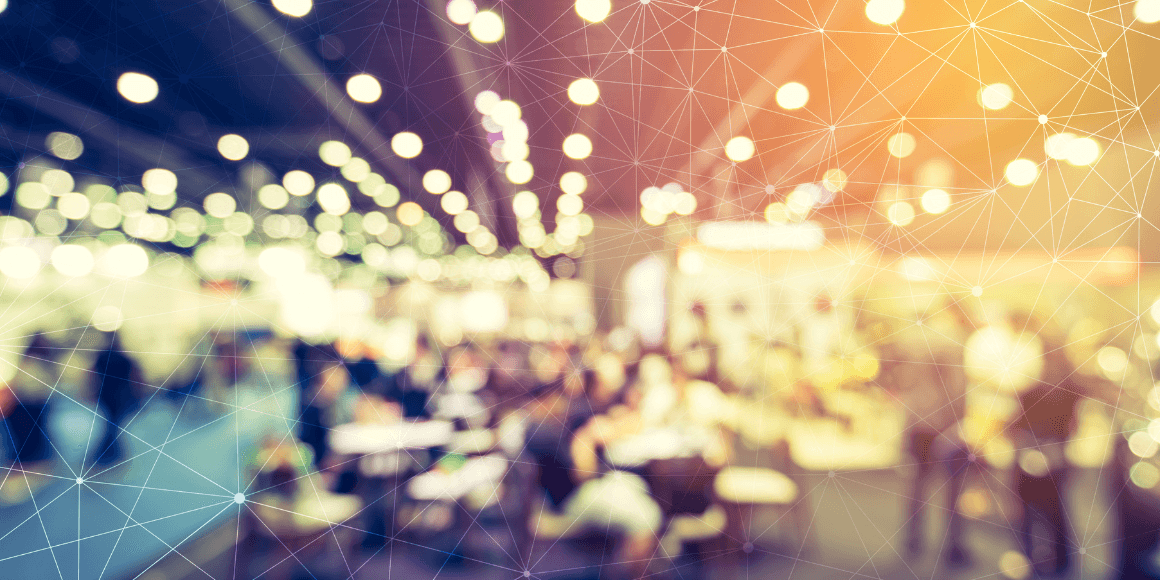 Step into the world of endless possibilities and innovation as we journey through the highlights of the 2023 AnyLogic Conference in Nashville. This year's conference was inspirational as it showcased the boundless potential of simulation and digital twins.
Dr. Benjamin Schumann's "The Flexible Twin" Workshop: Imagine having a magic wand to breathe new life into your simulation models. Dr. Schumann did just that, introducing us to a revolutionary concept. He unveiled the "Flexible Twin," a concept that promises to break the vicious cycle of building models only to watch them wither away. Attendees learned how to design enterprise simulations that not only survive but thrive, adapting seamlessly to changing circumstances and scaling infinitely in the cloud. It is like giving your models a shot of eternal life!
AnyLogic Roadmap: Glimpse into the Future
The future is closer than you think! AnyLogic gave us a sneak peek into what is on the horizon. Picture enhanced support for editing colossal models and the ability to export 3D shapes in custom libraries. By 2024, we will see remastered custom distributions, new database support, tow-train transporters, and robot manipulators taking center stage. Brace yourself for an improved Material Handling Library and the game-changing Generic Reinforcement Learning, connecting AnyLogic to Python-trained models. The future of simulation has never looked brighter!
Highlighted Real-World Success Stories
Amazon, Davita, Migros, the U.S Air Force and others illuminated the stage with their exceptional journeys, displaying the diverse impact of AnyLogic's capabilities.
Amazon shared their journey with Anylogic for fulfillment optimization and operational truck yard management. Amazon shared how the tool helped to manage congestion in the yard and reduce backup onto state roads. Jae Yong Lee shared how Anylogic was able to capture the complexity of their yards and scale across the operation.
Davita, in the initial stages of their simulation and modeling journey, shared their quest to test different nurse-to-patient ratios and nurse travel distances. Their experience taught them the importance of scoping out their simulation models thoughtfully, ensuring that they do not bite off more than they can chew.
The US. The Air Force had one of our favorite messages of the conference. Good, meaningful models do not have to be complex. The presentation showed how a quick model was able to show the team how to improve a critical bottleneck without additional investments.
Migros and the Decision Lab team walked through a Digital Twin of picking operations in the fulfilment centers of an online supermarket.
PWC demonstrated how they harnessed the power of AnyLogic to connect live data within SAP to real-time decision-making in a solar factory. This fusion of cutting-edge technology and industry expertise exemplified how simulation can drive efficient, data-driven operations in a rapidly evolving world. Thanks to Hannah and the team for sharing this work.
George Mason shared their inspiring use of open-source data to enrich their simulations, particularly in the complex realm of processing new refugees. By tapping into the wealth of open data sources, they empowered their simulations to create more precise, real-world solutions for pressing challenges.
ZolenTech shared their fascinating work on integrating Artificial Intelligence and Simulation to enhance defense intelligence capabilities. Thank you to Pat McGlynn for calling us here!
SimWell's CTO, Andre Jacques presented a solution to right size of the ASRS to improve order fulfillment at Brown Shoes.
In this presentation, the CTO discussed a project involving the optimization of an automated warehouse system for Brown Shoes. The focus was on the picking stations and their efficiency within the warehouse. Andre explained the challenges that SimWell and Brown Shoes faced in modeling the conveyor system and the automated storage and retrieval system (ASRS), highlighting the benefits of using AnyLogic's model manager for collaboration and testing different scenarios. He concluded by emphasizing the model's maintainability and potential applications as a Digital Twin of the distribution center.
Elevating User Experience
The common thread among these success stories was the elevation of the user experience. Clean, user-friendly dashboards took the stage, making complex simulations accessible and actionable. These companies were not just solving problems; they were transforming how we interact with simulation models.
The 2023 AnyLogic Conference was a testament to the power of collaboration, innovation, and the incredible potential of simulation modeling. As we reflect on this exciting event, we are reminded that the future is limitless. Whether it is breathing life into models, peering into the roadmap of simulation technology, or witnessing real-world transformations, this conference left us buzzing with excitement and brimming with new possibilities. The world of simulation is evolving, and we cannot wait to see where it takes us next!
See you next year at Anylogic Conference!
About SimWell
SimWell is a Premier Partner for Anylogic with teams across North America, EMEA, and APAC. We help trailblazing leaders implement game-changing solutions based on simulation and digital twin. If you are considering simulation and digital twin for your business, it is often a big investment. We help maximize your investment with flexible architecture that scales across the Enterprise.
We are here to help maximize your investment in AnyLogic.
OR send us a note at hi@simwell.io