Simulation for Healthcare Operations
We build Advanced Analytics technology to improve throughput, reduce cost, and maximize efficiency of your operations.
This is a fully interactive simulation model. Press play, pinch to zoom in and out, and click 'Statistics' to change input parameters like the number of staff, type of staff, and machines. If you'd like to schedule time to learn more, please submit your name and email in the form below.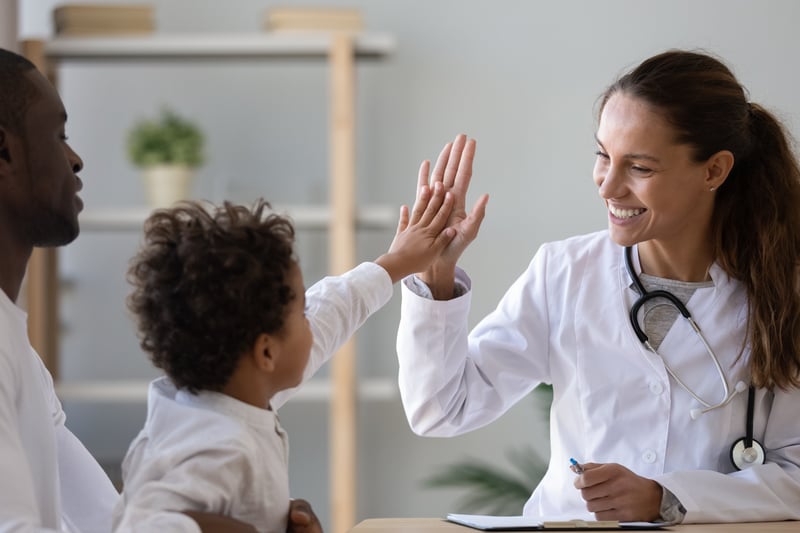 The Dilemma
Healthcare Operations Are Complex
Healthcare operations leaders have a tough job. They're often tasked with managing increasing patient volumes with limited resources, balancing budgetary constraints with the need for quality care, and improving staff productivity among labor shortages. Whether they're in an Emergency Department, Surgical Center, or material handling for a health system - they're managing a complex system with variability and resource constraints changing over time. Making sense of that complexity is impossible with traditional tools like spreadsheets.
By harnessing the power of simulation, optimization, and Digital Twin, you can provide better care to patients, optimize resource allocation, and reduce costs.
Patient Flow Optimization
Identify bottlenecks and inefficiencies in patient flow within hospitals or clinics, leading to improved resource utilization, reduced patient waiting times, and reduced length of stay.
Emergency Department Management
Simulate patient arrivals, treatment times, and staffing levels in emergency departments to optimize patient care and minimize waiting times.
Operating Room Schedules
Compare scenarios and constraints to optimize operating room schedules, reduce delays and maximize resource utilization.
Staffing and Resource Planning
Determine the optimal staffing levels, mix of skills, and shift patterns for healthcare professionals, ensuring that patient needs are met while minimizing costs.
CapEx Investments
Use simulation and optimization tools to assess the impact of different capital expenditure projects, helping prioritize investments that yield the highest return or improve operational efficiency.
Outpatient Clinic Management
Model the flow of patients in outpatient clinics and to evaluate the impact of changes in scheduling policies, appointment types, and resource allocation.
Bed Management & Capacity Planning
Identify the optimal number of beds and the appropriate level of resources needed to meet fluctuating patient demand, avoiding over- or under-utilization.
Supply Chain and Material Handling
Optimize the procurement, storage, and distribution of medical supplies, ensuring that hospitals and clinics have the necessary resources when needed.
Epidemic Outbreak Spread and Response Strategy
Simulate the spread of infectious diseases and evaluate the effectiveness of various intervention strategies, informing public health policy and emergency preparedness.
Health Policy Evaluation
Modeling the impact of policy changes on healthcare systems to inform decision-makers about the potential consequences of their decisions, supporting evidence-based policy-making.
Telemedicine and Remote Monitoring
Evaluate the impact of telemedicine and remote monitoring technologies on patient outcomes, resource utilization, and overall healthcare system performance.
Healthcare Route Optimization
MohOpt automates the process of selecting who to serve, where to stop, and how to get there so you reduce transportation cost and improve operational efficiency.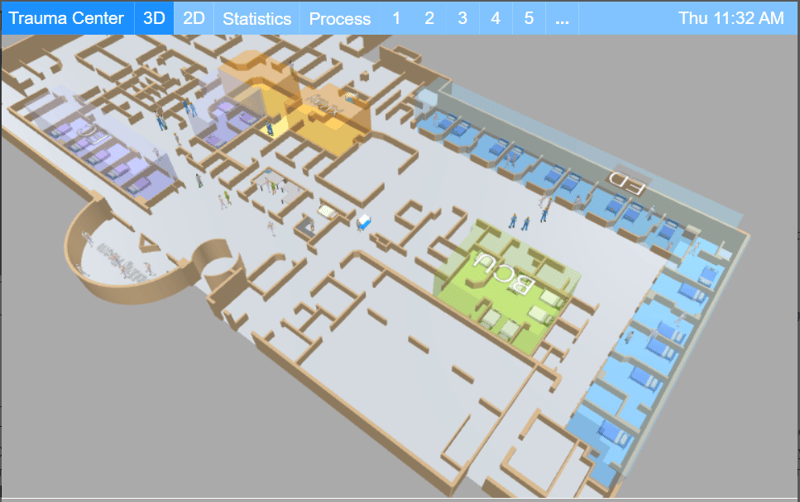 The Opportunity
Improve Patient Care and Staff Satisfaction
Discover the antidote to your evolving healthcare operations challenges with advanced analytics. Together, we'll help you improve throughput, reduce Length of Stay (LOS) and patient satisfaction while driving down costs so you can deliver better care and a better work environment for your valued team.
Explore How Simulation Modeling Helps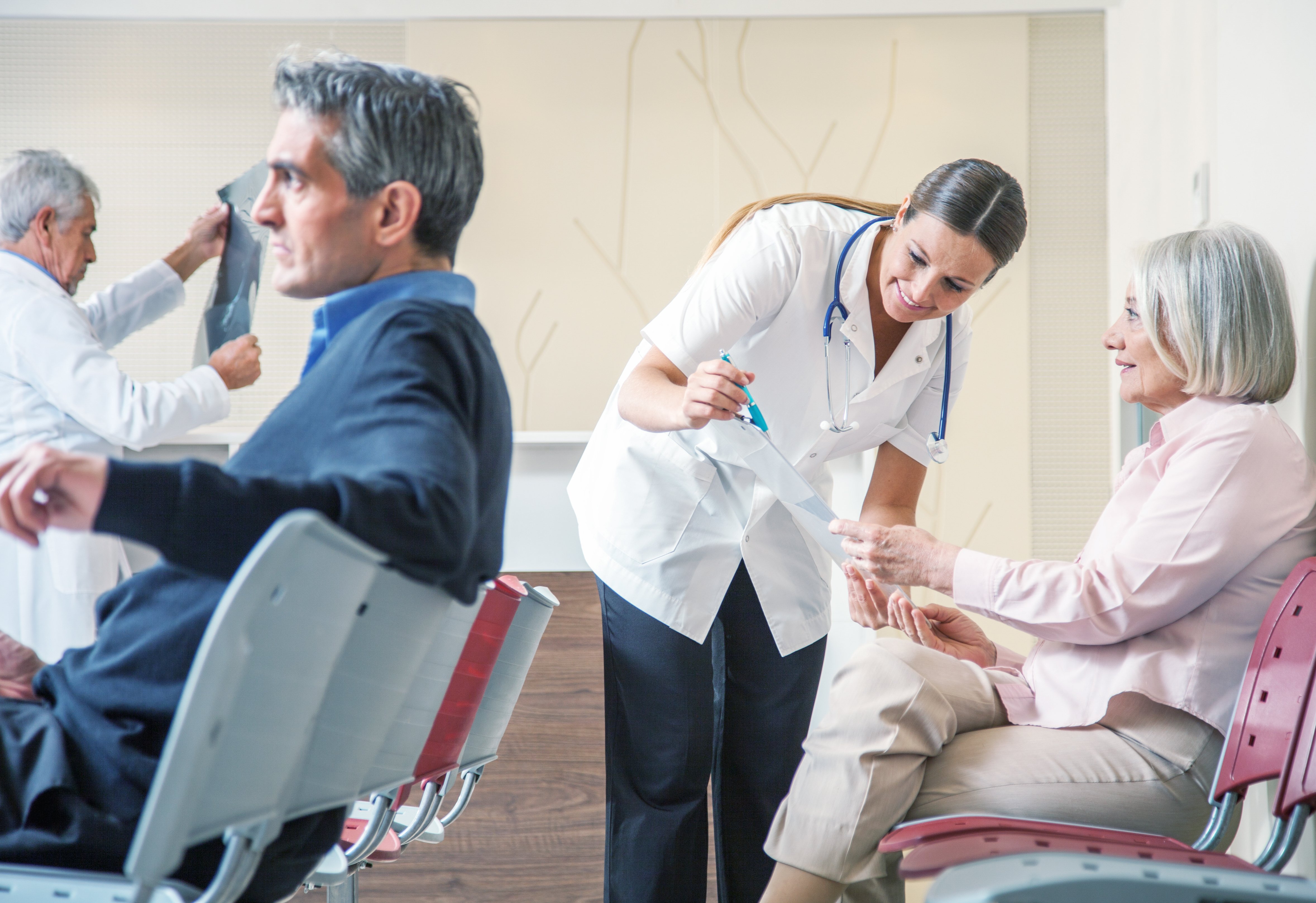 Optimize patient flow. Patient flow optimization is the process of improving the movement of patients through a healthcare facility, from admission to discharge, in the most efficient and effective manner possible. By simulating different scenarios and configurations, healthcare managers will understand how various factors, such as patient arrival patterns, treatment durations, and resource availability, affect patient flow. The benefits of patient flow optimization include identifying points of congestion or delays, testing interventions like the number of beds and nurses or adjusting appointment schedules, and balancing resources to find the most efficient and effective way to allocate staff, equipment, and space.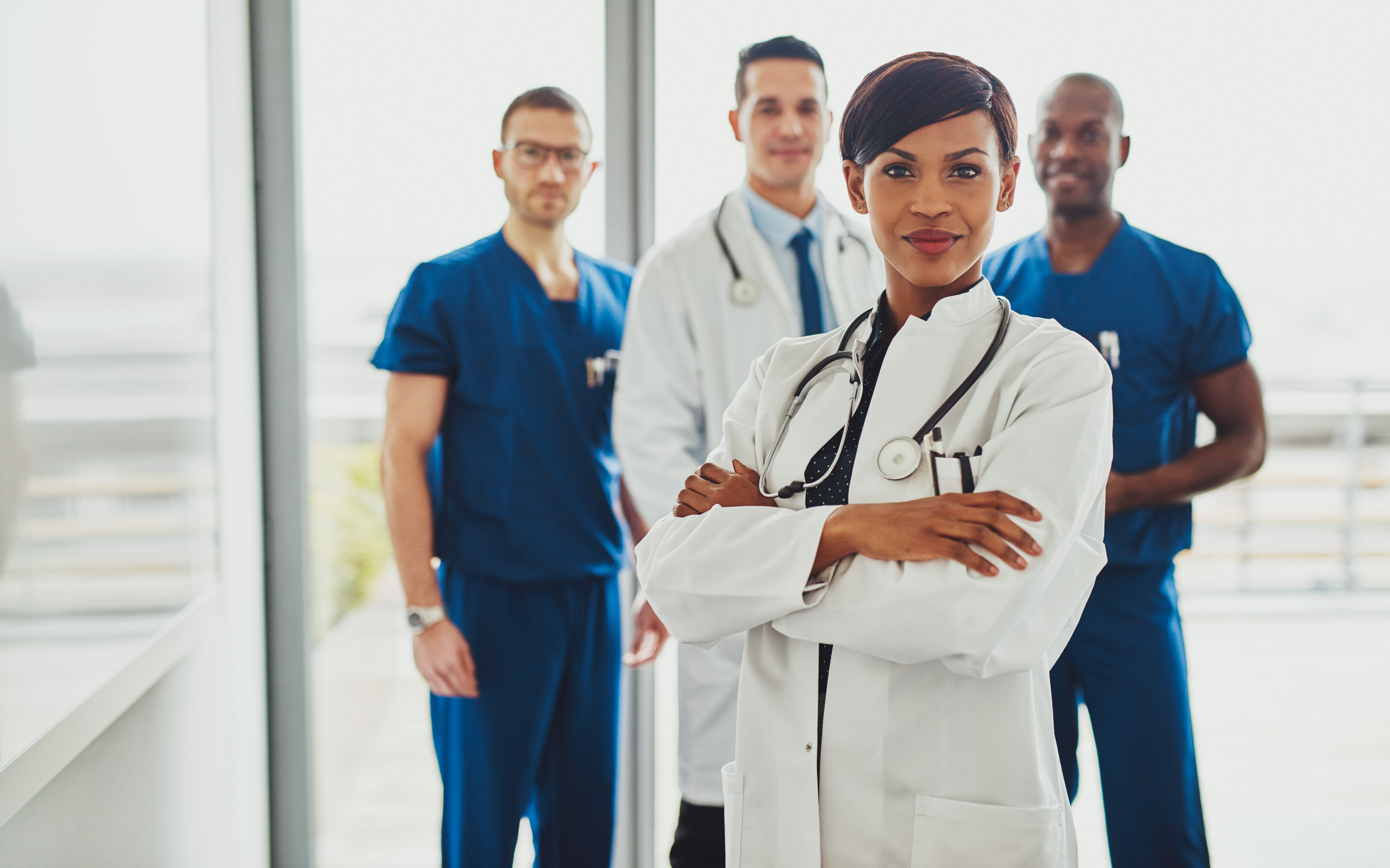 Staffing and workforce planning. Staffing and workforce planning in healthcare involves determining the optimal number of healthcare professionals with the right mix of skills and competencies to meet the needs of the patient population while minimizing costs and ensuring high-quality care. Simulation enables the analysis of complex staffing scenarios and provides insights into the effects of different staffing configurations on system performance. Simulation for staffing and workforce planning typically includes workforce demand (simulating patient arrivals, service demands, seasonality) and workforce supply (working hours, shift patterns, skill mix, and productivity levels). With a simulation model operations leaders can test various staffing scenarios by adjusting variables such as staff, skill, and shift patterns to predict the impact of these changes on KPIs such as patient waiting times, service quality, and resource utilization. Simulation in workforce planning ultimately leads to more efficient and effective healthcare delivery.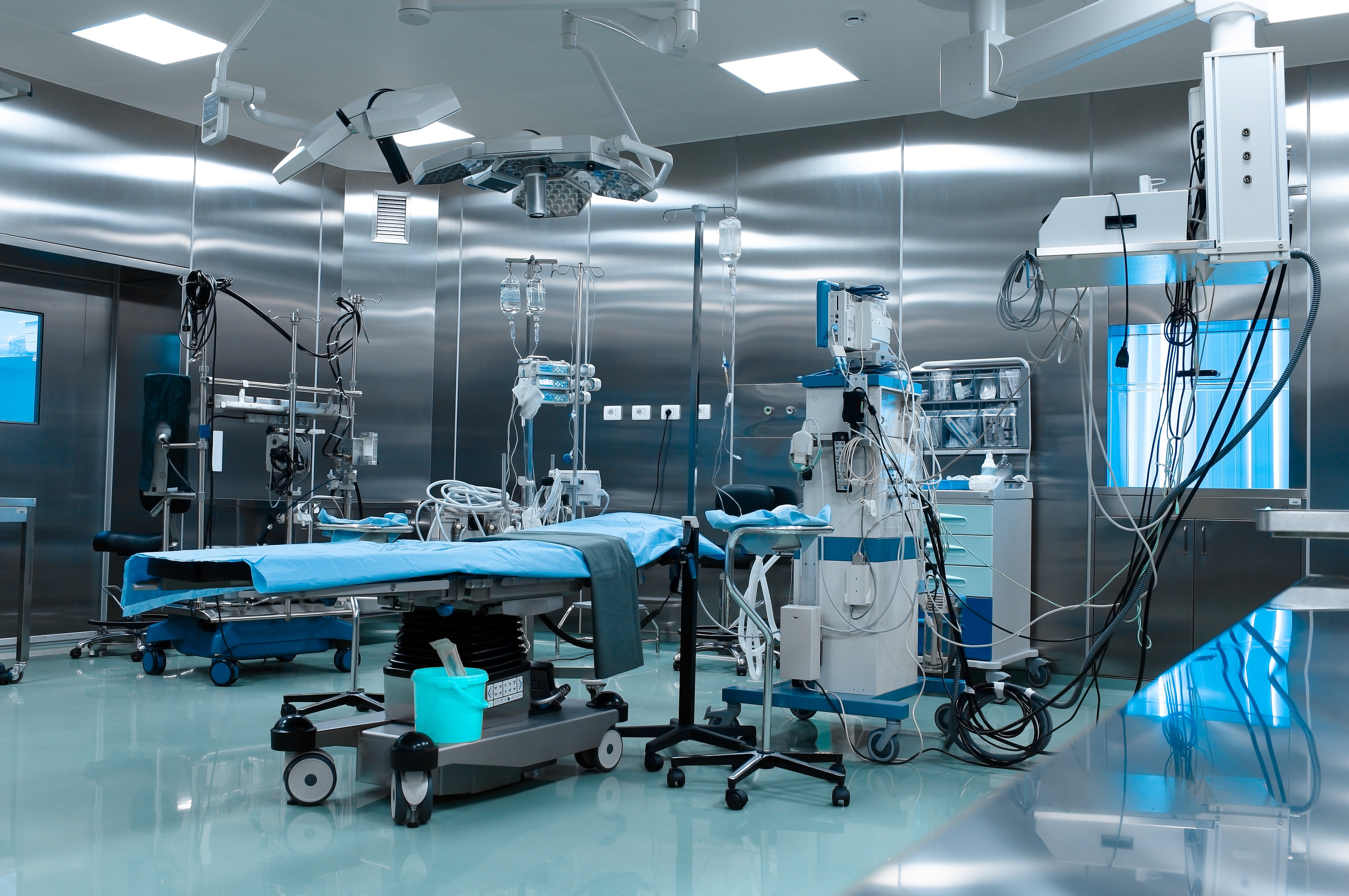 Optimize Operating Room Schedules. Operating room (OR) scheduling is a complex and critical aspect of hospital management, as it involves coordinating the availability of surgeons, anesthesiologists, nurses, and other support staff, ensuring that the necessary equipment and resources are in place for each procedure, and the flow of material. Using Advanced Analytics like simulation enables healthcare managers to balance the competing objectives of maximizing resource utilization, minimizing patient waiting times, and ensuring high-quality care. The model can capture the various stages of the surgical process along with resource availability and variability in the system (uncertainty) like duration of surgery and patient arrivals. This enables healthcare managers to analyze the flow of patients through the operating rooms and identify potential bottlenecks or inefficiencies. Optimized OR schedules improves patient care, increases staff satisfaction, and enhances overall hospital efficiency.
Consultation Client
Management Consulting Firm
"We truly appreciate the assistance SimWell has been providing, and this consideration without us even asking is additional evidence you guys are a good company to deal with."
Christian Roy, Senior Executive
Mining & Supply Chain
"I had the opportunity to work with SimWell for several years on many projects with different organizations. The reason I come back to SimWell is simple: their expertise and the ease of doing business with them. The workload associated with the type of work in this field is hard to manage."
Software Coaching Client
Federal Government
"Thank you again for your coaching last week. We had a very productive session, moving along not only with my model development but also teaching me new skills and doing it in a fun (yet very intensive!) way."
Rebecca Monahan
Director of Information Systems, Cookies United
"Not only was the team a pleasure to work with, but their high-end skill, deep understanding, and quick turn-around of changes also made this project so successful. The technical abilities of your team is among the best I've worked with, and they had the personalities to match. Great combination."
Simulation Client
Consultant, Oil & Gas
"Thanks for this, and for making it a good outcome. I really appreciate the way you have managed time. Many thanks for the assistance, and I look forward to the chance to work with you again someday."
Daniel Lafond
Research Project Scientific Lead, Thales
"We were impressed by the depth of the work and the numerous possibilities that the simulation outputs are creating. Congratulations on your exceptional work and your invaluable contribution to the Refit Optimizer project!"
AnyLogic Client
Warehousing and Robotics
"I'm very happy with the model Andre built for this project. It's a lot nicer than what we would have built on our side, and I see a lot of potential for use down the line with full integration."
Simulation Coaching Client
Operations Management
"I was able to accurately model the system; it was validated and approved. I then used the results to redesign the process and modeled a future that helped our clients make some decisions for their facility layout. "
Simulation Coaching
Consultant
"Wow! It works for the input! I've been blocked on this for 6 months!"
Luis Galeano
CEO, Cookies United
"You should know that we feel your team did a fantastic job. They were very helpful, user-friendly, professional, and fun to work with—all of them. You have a happy customer and supporter in us."
Explore the Latest Resources and Articles