"What are the benefits of using Digital Twin technology for a manufacturing company?"
What is a "Digital Twin"?
The 4.0 revolution is advancing the digital transformation of companies in all fields using new technological advances such as the Internet of Things (IoT), Big Data, Cloud Computing and Artificial Intelligence (AI). These technologies enable better control and more efficient organization of the value chain for the entire product lifecycle, resulting in reduced manufacturing times, improved product quality and increased operational performance.[1]
The core of Industry 4.0 is the vertical and horizontal integration between the physical and virtual worlds[2]. The concept of a Digital Twin is to link a physical asset (a machine, a factory, a Supply Chain, ...) to a digital model, allowing the company to make decisions at both the operational and strategic management levels, in a controlled and risk-free environment.
The Digital Twin offers exciting opportunities for all organizations, including enabling them to be innovative and disruptive by improving operational efficiency and productivity, reducing risk, minimizing capital and operating costs, while increasing revenue and improving regulatory compliance. For several years, interest in this technology has continued to grow exponentially. However, as we hear the term "Digital Twin" more and more frequently, the concept and the definition itself are still constantly evolving, and so it is not uncommon to see this term used to describe different types of Digital Twins. In this article, we focus primarily on the Digital Twins of simulation-based systems.[3]
---
[1] (Kamble & al., 2018).
[2] (Ghobakhloo & Fathi, 2019).
[3] (Wanasinghe & al., 2020).
Dynamic simulation of operations
In the era of Industry 4.0, the need to anticipate system behavior in order to make the right decisions quickly has led dynamic simulation of operations to be positioned as one of the founding pillars of Digital Twin technology. The power of simulation models helps thousands of decision-makers every year to evaluate the real performance of their future investment projects. Constantly evolving for nearly 30 years, simulation is now reaching a new level of potential thanks to 4.0 connectivity, Big Data processing capability and artificial intelligence.
First of all, what is dynamic simulation? Dynamic simulation is a tool that accurately represents all the operations of companies in all domains and industries, from raw material to customer, while taking into account sources of complexity and uncertainty that are impossible to capture with traditional spreadsheets.
The simulation model gives the opportunity to test and validate the performance of investment projects and strategic decisions in a risk-free digital environment that allows to:
Build a model representative of reality (ranging from 95% to 99% accuracy) that takes into account internal and external sources of variability;
Simulate operations over a period ranging from a few hours to several years;
Develop scenarios, test them and predict the performance of the entire system within minutes;
In addition, a simulation model can also be flexible and sustainable, and continue to pay off well beyond a few strategic projects. By adding the ability to connect it in real time to data from equipment or the system, the model gains the status of "Digital Twin" in its own right. It then becomes a decision support tool used every day that enhances the value of the data collected by the company 4.0 by giving managers and decision-makers visibility on the short, medium and long term future. They are then able to make the right decision at the right time with confidence.
The power of a simulation-based "Digital Twin"
In addition to the points mentioned earlier, many other benefits can be observed in running a "digital twin" development project and operating it:
Increased visibility for strategic, tactical and operational decision-making;
Reduced capital and operating costs by making the right decisions at the right time;
Scenario development and unlimited experimentation in a risk-free environment;
Increased forecasts accuracy;
Increased operational efficiency and production flexibility;
Significant competitive advantage.
Maintenance 4.0
Maintenance 4.0 focuses primarily on diagnosing and predicting the health of equipment in real time, but what about the performance of the entire system? How do you know, based on the predicted state of the equipment, how many orders will successfully be produced next month? These are specifically the type of questions that the Digital Twin + simulation model approach helps solve.
The Digital Twin ingests and processes a large volume of data on equipment and the system in real time, unlocking several other gains, especially in terms of maintenance activities:
Predictive maintenance using machine learning
Real-time health monitoring of physical assets
Optimization of maintenance schedules
Alert on operational risks
Reduced service and operating costs
Maximize asset availability
Improved production rate due to decreased down time
Technological architecture
Picture 2 represents the concept of a Digital Twin and the different technologies required to implement it. Firstly, it is about developing a developing a digital model of a physical system and implementing communication between the two using IoT and cloud computing. Secondly, machine learning is a key component to the solution for strategic and tactical decision-making and simulation model training. Finally, business intelligence tools allow for the visualization and manipulation of both model inputs and outputs, enabling the effective transfer of discoveries throughout the organization.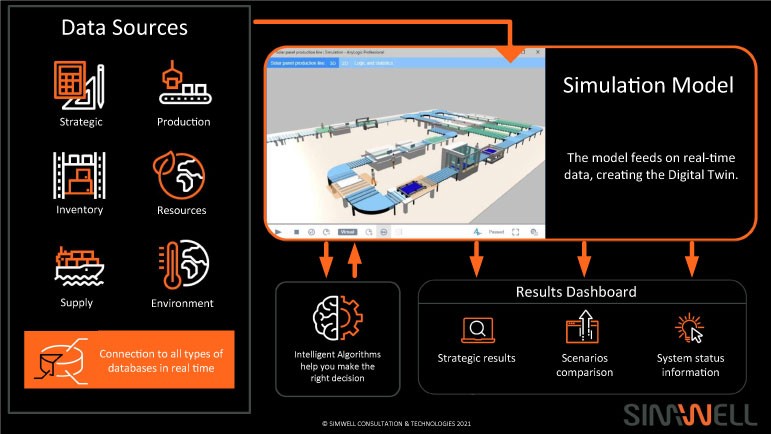 Picture 1: Simulation-Based Digital Twin Solution Infrastructure
Requirements for starting a Digital Twin project
The key to a successful Digital Twin project lies in three fundamentals to be put forward at the start of the project:
Clear definition of the problems to be solved and the objectives;
Definition of the scope and focus of the solution;
Knowledge and management of implementation risks;

Technology resources and knowledge
Cost and implementation time
Data standardization, ingestion and storage
Cybersecurity of the technological solution
Data ownership and sharing
Data accuracy and validity
Finally, while this technology will benefit companies that have already reached a certain level of digital maturity, the development of such a solution can also serve as an enabling vision for companies that don't know where to start to transition to 4.0.
In any case, do not hesitate to contact us to discuss your vision for your business.
Sébastien Gamache – Simulation Solution Architect
Vincent Prud'Homme – Digital Twin Consultant, AI & Data Engineering